About us
TKI Urban Energy connects and supports companies and knowledge institutions in the development and application of energy innovations for the sustainable transformation of homes, commercial buildings, residential areas, and industrial estates. We achieve this by designing innovation programs around themes such as solar power technology, energy-saving measures, sustainable heating and cooling systems, and smart IT solutions.
Over the past years, more than 700 innovative projects have been initiated to make the built environment more sustainable, supported by the Ministry of Economic Affairs and Climate Policy and the Ministry of the Interior and Kingdom Relations through the Topsector Energy schemes, executed by the Netherlands Enterprise Agency (RVO). TKI Urban Energy assists in this process by:
Guiding innovators towards funding opportunities
Facilitating collaboration with partners
Supporting consortia from idea to implementation
Enabling knowledge exchange
Supporting public-private projects
Initiating research on trends and current developments
Sharing findings with policymakers
Assisting in scaling up and implementing promising innovations, including through programs such as Uptempo!, PVB Nederland, and Verbouwstromen.
In 2022, TKI Urban Energy conducted a satisfaction survey to gain insights into the level of satisfaction among its stakeholders and identify areas for improvement. You can read the final report by Direct Research, the research agency involved.
We are happy to assist with any innovative idea.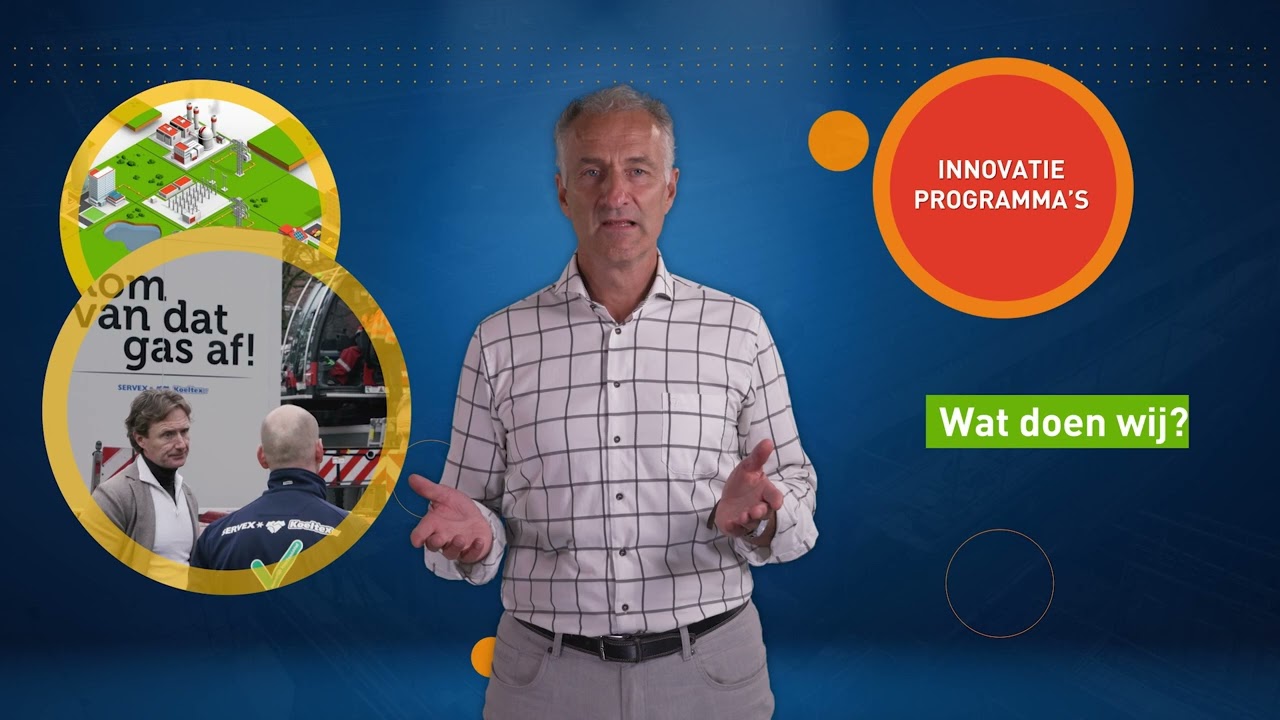 Our team
Annemieke van Doorn
programmanager Verbouwstromen and transitionmaker Uptempo!
Contributing to a sustainable environment through action is what drives Annemieke. She experienced the value of effective collaborations across the entire chain, from producers to end-users, while working at a housing corporation. She brings this valuable experience to TKI Urban Energy, specifically to the Verbouwstromen program.
Christa de Ruyter
Program Secretary PVB Nederland and transitionmaker Uptempo!
After completing her degree in Public Administration, Christa was involved in various innovation projects and communication processes related to sustainable process technology . At TKI Urban Energy, she works as a Program Secretary, guiding processes at PVB Netherlands, and also serves as a Transition Maker at Uptempo!.
David van Petersen
Sustainable Heat and Cooling Innovation Analyst
After completing an internship at the Municipality of Utrecht for their Heat Transition Vision, David made a warm transition to TKI Urban Energy. As a Sustainable Heat and Cooling Innovation Analyst, he is involved in monitoring and promoting innovation projects, connecting stakeholders, and disseminating knowledge related to various innovation programs. He also utilizes his experience as a teaching assistant at Utrecht University to contribute to the Human Capital Agenda.
Frederique Pel
knowledge sharer PVB Nederland
Frederique works as a knowledge sharer at TKI Urban Energy, specifically focusing on accelerating the sustainability of business parks through knowledge sharing and learning. Prior to this role, she worked as a training advisor and developer of customized learning programs for various companies.
Freek van 't Ooster
programmanager Uptempo! and Program Secretary Verbouwstromen
With years of experience in innovation programs in the media sector, Freek was directly involved in the establishment of the Creative Industries Top Sector and CLICKNL. Through exploring crossovers, Freek became fascinated by the missions surrounding the energy transition. Freek is the driving force behind programs that combine the strengths of creative professionals and energy experts, such as Uptempo! and Verbouwstromen.
Guus Mulder
programmanager acceleration of energy renovations
Guus was involved in large-scale programs in the energy transition in the built environment, such as "Gebieden Energie Neutraal" (Energy Neutral Areas) and the "Energiesprong Programma" (Energy Leap Program), while at TNO. He was also the driving force behind BE+, a foundation dedicated to the sustainability of business parks. As a program manager, he focuses on scaling up and accelerating innovative solutions for a smarter, cheaper, and more efficient energy transition.
Jasmijn Kleij
Innovation Analyst Smart Energy Systems
After completing her studies in Innovation Sciences, Jasmijn became an Innovation Analyst at TKI Urban Energy, focusing on the theme of Smart Energy Systems. She is involved in various topics related to smart grids, flexibility, energy sharing, and other intelligent solutions. Her expertise lies in energy communities, energy hubs, and areas where societal aspects intersect with the energy system.
Jeroen Bosma
projectleader PVB Netherlands
Creating collaboration on business parks and their sustainable development is what excites Jeroen. Since January, he has been working at TKI Urban Energy as a project leader for the Verduurzaming Bedrijventerreinen (PVB Nederland) program. In recent years, he worked at the CLOK Foundation, focusing on building organizational capacity on business parks. He was also one of the initiators of the PVB Nederland program.
John van Veen
programmanager renewable electricity (ad interim)
John is an experienced interim manager with involvement in innovative companies and start-ups both domestically and internationally. With a strong background in energy, circularity, and entrepreneurship, he promotes sustainable solutions and tackles complex challenges. John is temporarily replacing Robin Quax as a program manager within TKI Urban Energy, focusing on renewable electricity.
Kai Köllen
Transition Facilitator Uptempo!
Kai would like to introduce himself.
Karlien van den Berg
communications advisor
Karlien began her career at various water boards, where she gained experience in communication. She then continued her career in the field of sustainability. At TKI Urban Energy, she contributes to enabling the exchange of information within the network and raising awareness of our services among the relevant audience. She does this for TKI Urban Energy as a whole and for the PVB Nederland program.
Maarten de Vries
programmanager smart energy systems
During his studies in (physical) chemistry, Maarten developed an interest in sustainable technology. He then spent several years as an advisor involved in various innovation networks and accelerator programs in the fields of sustainable energy, cleantech, and sustainable mobility. At TKI Urban Energy, he focuses on the topics of electrification, storage, smart grids, electric transportation, and system integration.
Marsha Roos
management assistant
She has been the familiar face at TKI Urban Energy since its early years: Marsha has been providing support to the team, management, board, and secretariat since 2014. She handles office management, manages the administration process for public-private partnership subsidies, and is the first point of contact for guests at the office and during events.
Marloes de Rijk
communications officer
During her years in the music industry, Marloes gained experience not only in communications but also in organizing and managing events. However, she was looking for more societal relevance in her work, and at TKI Urban Energy, all these points come together for her. Since March 1, 2023, Marloes has been strengthening the communications department of TKI Urban Energy, focusing on internal and external communication and event coordination.
Michiel Kirch
CEO (Chief Executive Officer)
Michiel has previously contributed to the energy transition as the director of a grid operator. He also founded the first energy cooperative with a full trading license. In his role as CEO of TKI Urban Energy, he strengthens the organization's position to collaborate with companies and other stakeholders in order to contribute to innovative solutions in the built environment.
Niels Rood
Transition Facilitator Uptempo!
Since 2018, Niels Rood has been serving as an innovation coach for TKI Urban Energy. In the scaling-up program Uptempo!, he provides insights to the market's demand side about promising innovations that can accelerate the sustainability of existing homes.
Orin Tijsse Klasen
Innovation Analyst - Accelerating Energy Renovations
Orin studied Science, Business and Innovation at Vrije Universiteit Amsterdam, specializing in sustainable building environments. Over the past years, he has worked as an advisor, focusing on achieving energy savings in buildings by providing recommendations on energy-efficient measures. At TKI Urban Energy, Orin is part of the Verbouwstromen program team, working on accelerating energy renovations.
Peter Linders
Transition Facilitator Uptempo!
Since 2017, Peter has been involved in programs at TKI Urban Energy, starting with Smart Energy Cities and subsequently the innovation and scaling program Uptempo. Peter is a walking "rolodex" due to his extensive network within the world of housing corporations, construction and installation companies, and suppliers. Peter serves as the contact person for the product and business development theme, focusing on fostering promising collaborations in integrated concepts.
Pim Vork
Innovation Analyst - Renewable Electricity
Pim completed his master's degree in Energy Science, focusing on building a model to compare the techno-economic potential of different solar power electronics. After his studies, Pim joined a startup company that specializes in developing building-integrated solar power systems with integrated electronics. Drawing on his experience in the business world and technical knowledge, Pim now aims to make a broader impact in the sustainable energy sector in the Netherlands.
Richard Kleefman
programmanager PVB Netherlands
Richard gained years of experience in the field of sustainability, including at TNO Bouw, the Rotterdam metropolitan region, and the Province of South Holland. He also developed and produced micro wind turbines for a period of time. More recently, he worked at IPO and RVO in the area of Regional Energy Strategies. At TKI Urban Energy, Richard utilizes his knowledge, experience, and network to promote the sustainability of business parks and industrial areas.
Robert Jan van Egmond
Program Manager Sustainable Heating and Cooling Technologies
After 20 years as an entrepreneur, Robert Jan gained experience in sustainability, ranging from large-scale solar and LED projects to the sustainable heating of commercial buildings. At TKI Urban Energy, he promotes innovative technologies and processes for sustainable heating and cooling in residential areas and neighborhoods.
Robin Quax
Program Manager Renewable Electricity
Robin studied physics and subsequently worked as an R&D manager for an innovative solar panel developer. In his role as Program Manager, he focuses on driving innovation projects in the field of renewable electricity, aiming for a carbon-neutral electricity system and its integration into the built environment.
Ruth Mourik
Transition Facilitator for Uptempo! and Verbouwstromen
How can we best learn about what is needed to accelerate transitions and ensure that it is put into action? What does that require in terms of knowledge, skills, and attitudes/mentality, and how do you strengthen them? That is the responsibility of Ruth for the Uptempo! and Verbouwstromen programs.
Sabine van Dooren
Innovation Analyst for Accelerating Energy Renovations
Sabine studied Industrial Engineering, where her affinity for sustainability began. During her work as a consultant, including at a cooperative heat network, she realized that she wants to create a livable and beautiful world for everyone. At TKI Urban Energy, Sabine works on the sustainability of the built environment.
Wendela Waller
Communication Advisor
With her strong motivation for sustainability and a rapid energy transition, Wendela has been advising us since March 2018 on effective communication for our services to developers, researchers, and energy innovation consumers. She does this for TKI Urban Energy as a whole and specifically for the Uptempo! and Verbouwstromen programs.
Yasmine Ay
community officer PVB Netherlands
With her background in business administration, sustainability, and entrepreneurship, Yasmine has extensive knowledge of sustainable business practices and the delicate balance between people, planet, and profit. She began her career in the solar panel industry and now aims to drive sustainability on a national level. Starting in April 2023, she joined TKI Urban Energy to take the PVB Netherlands program to the next level.
The organisation
The three-member board of TKI Urban Energy consists of:

Teun Bokhoven (Chairman)
Nancy Kabalt-Groot (Treasurer)
Frits Verheij

In addition, the program office is supported by four independent Program Advisory Councils (one for each innovation program). For the assessment of project proposals within the PPS subsidy scheme, TKI Urban Energy forms evaluation committees composed of independent experts.

Top Incomes (Norms) Act

Stichting TKI Urban Energy
Arthur van Schendelstraat 550d
3511 MH Utrecht

030-747 00 27

Our office 'Sustainable Energy & Innovation' is located on the 2nd floor of the office building 'Nieuwe Vaart'. It is situated approximately 5 minutes walking distance from Vaartsche Rijn train station, or 20 minutes from Utrecht CS. Paid parking is available in front of the building or at the Vaartsche Rijn parking garage, located at Baden-Powellweg 103, 3523 CA Utrecht, which is a 500-meter walk away.

Volg ons op LinkedIn: Linkedin.com/company/tki-urban-energy en Twitter: @TKIUrbanEnergy