The energy transition towards a sustainable society requires significant efforts, in which digitalization plays a crucial role. The energy transition brings about significant changes, and without the use of information and communication technology (ICT), we cannot effectively address these challenges. Digital technology enhances our existing practices and opens up new possibilities. On one hand, this brings advantages, but on the other hand, it also has societal, institutional, and ethical implications.
The Digitalization program focuses on the cross-cutting developments at the intersection of ICT and energy. We examine the major trends and movements that are taking place and consider how we can apply digital technologies in the energy transition. Our goal is to ensure that the future sustainable digital energy system is reliable, affordable, and secure.
Digitalization permeates every sector and pillar on which society is built, including the Energy Innovation NL. We collaborate with TKIs , MMIPs and other intersecting themes on digitalization-related topics.
To learn more about the connection between energy and digitalization, our mission, and our plans?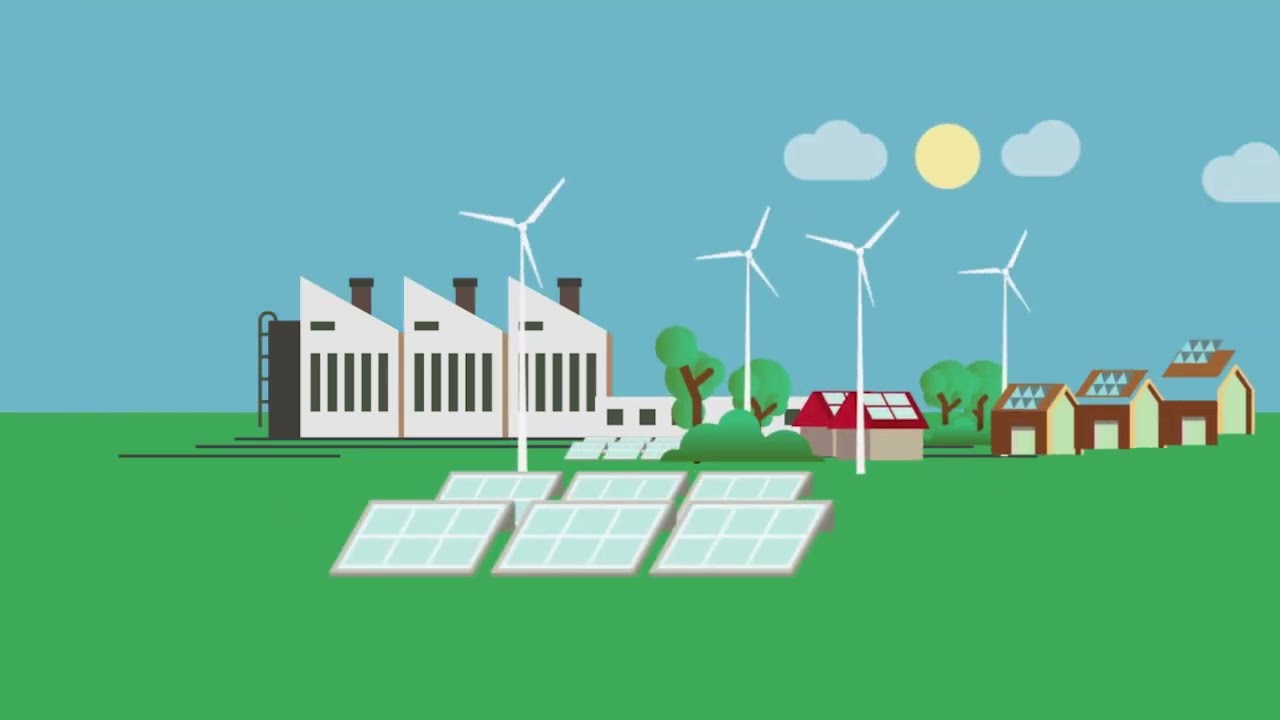 In the transition to a new and sustainable energy system, the way we design the digital infrastructure is more important than ever. What should you consider in the rapidly changing energy landscape? What opportunities and challenges exist for the energy supply? Are new players in the energy domain taking over the role of traditional energy companies? And what influence do we have on this?

A lot of knowledge is already available. Now is the time to translate this knowledge into a concrete approach. In our digitalization webinar series, we discuss various topics. Sign up for our newsletter to stay informed about upcoming inspiration sessions.

If you want to watch previous inspiration sessions or read the summaries, click here to visit the overview page.

Network and Partners

The Digitalization Program is building a network of stakeholders working on digitalization in the energy transition and connecting them with each other. We collaborate with industry, knowledge institutions, and government bodies.

Collaboration with Top Sectors

The Digitalization Program acts as a linking pin between the Energy Innovation NL and the ICT Top Sector (Dutch Digital Delta). Together, we focus on concrete challenges that can be addressed collectively, such as data governance, cybersecurity, blockchain, and AI. Through our collaboration with the ICT Top Sector, the necessary ICT innovations can also be applied in the energy sector, making the energy sector more ICT-literate and the ICT sector more energy-literate. All 10 Top Sectors collaborate and contribute to cybersecurity knowledge and innovation for the major societal transitions we face. Starting from January 1, 2023, the Broadly Supported Program (BGP) Cybersecurity Knowledge and Innovation for the Top Sectors will commence under the name CyberSecurity for the Netherlands (CS4NL). CS4NL-BGP aims to accelerate collaboration through programming open and targeted subsidy calls to provide a substantial boost to cybersecurity knowledge and innovation in the Netherlands. These knowledge and innovations are expected to contribute to solutions that accelerate societal transitions and their corresponding secure digital transformations, which also have economic impacts.

External Collaborations

In addition to our own initiatives, we actively contribute to existing programs such as the Dutch AI Coalition, the Amsterdam Economic Board with regard toLEAP, and the Club of Wageningen. We provide domain-specific knowledge and involve these organizations through advisory boards or expert sessions.

We also collaborate with coalitions (in collaboration with other TKIs) such as IRO, NWEA, NVDE, Holland Solar, Netbeheer Nederland, VEMW, and VNO/NCW. Furthermore, we maintain relationships with knowledge institutions such as NWO, various universities, universities of applied sciences, and field labs.

HCA Learning Communities

Learning communities serve as the driving force and landing place for innovative developments. Professionals from companies, governments, and non-governmental organizations collaborate with researchers, teachers, and students from knowledge institutions.

The Digitalization Program supports the learning community "Data, Modeling & Digitalization" at the Amsterdam University of Applied Sciences. This learning community is part of the Learning Communities for System Integration. It focuses on addressing the question of how to ensure an adequate supply of technically skilled workforce in the coming years.

Whatever your question may be, whatever sector you operate in, and regardless of the size of your organization, as long as you have an interest in digitalization in the energy sector, we invite you to be part of our network. Our team is here to support you in the following ways:

Our Network: We are a network of industry professionals, knowledge institutions, and government bodies. By connecting with the Energy Innovation NL, you become part of our network. We facilitate introductions and assist in fostering collaborations and consortium formation with other organizations.
Our Knowledge and Expertise: Through research, modeling, and comprehensive analyses of the energy system, we provide you with the information needed to make informed decisions based on accurate facts and insights.
Our Resources: The Energy Innovation NL encourages new initiatives by providing subsidies. If you are working on system innovations for the energy transition, there are various funding schemes available for you to apply for.
Our Platform: Does your project deserve special attention from the Energy Innovation NL Digitalization? Are you working on digital innovations that contribute to accelerating the energy transition? We are eager to highlight your work and showcase it to a wider audience.