System integration in the context of the energy transition means the coordinated integration of chains of different energy carriers and end-use sectors into one sustainable, reliable, affordable, and safe energy system, with broad societal support. An energy system encompasses the entire energy value chain, including everything necessary to bring energy from generation to consumption. This integrated energy system operates at different spatial and temporal scales, from local to Northwestern European scale and from seconds to several decades.
The system integration program is divided into 5 thematic subprograms:
Within the social subsystem, we focus on innovations that lead to the participation and support of citizens, businesses, policymakers, and decision-makers in the energy transition.
The technical subsystem focuses on innovations that contribute to the technical integration of the energy system. This includes technical aspects of generation, transmission, distribution, storage/conversion, the role of energy flexibility, and the integration of different energy carriers.
Within the economic subsystem, we focus on innovations in market mechanisms and business models that create the right incentives for the new energy system.
In the spatial and environment subprogram, we concentrate on innovations that contribute to the spatial integration of the future subsystem, considering other spatial functions and the quality of the living environment.
Lastly, we focus on innovations that lead to better insights and effective processes for complex decision-making regarding the energy system.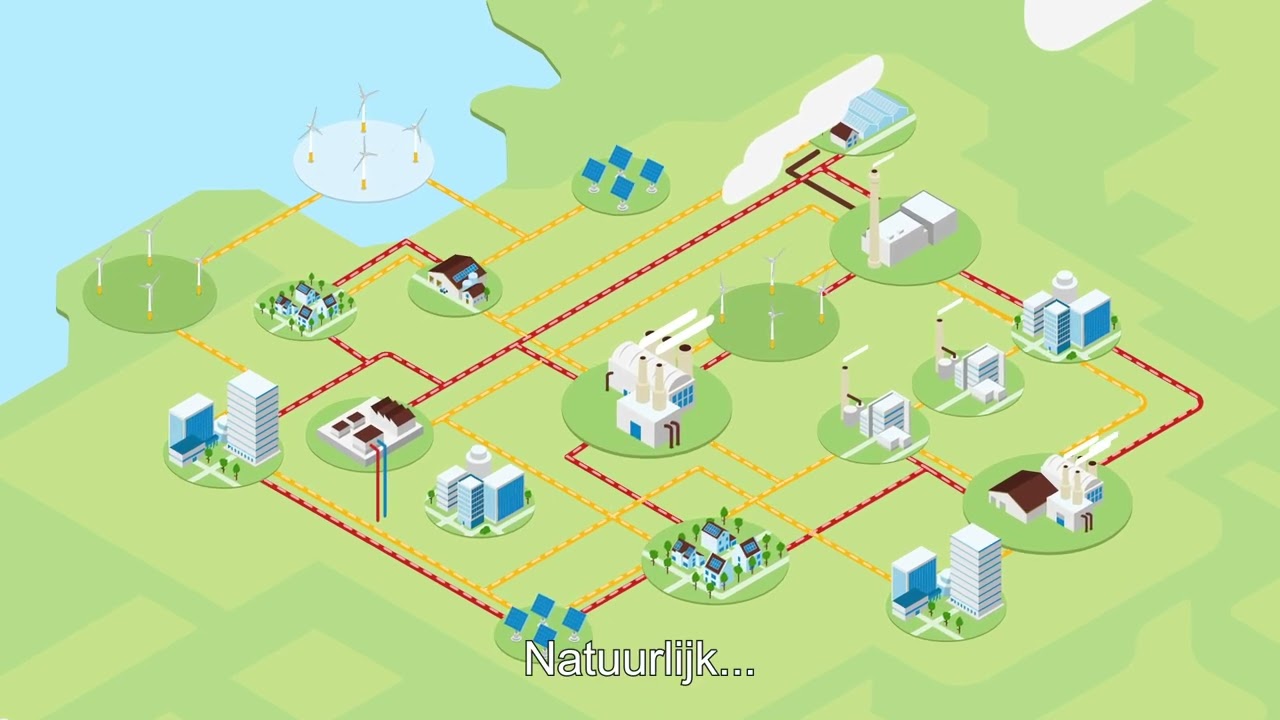 Innovation Program MMIP13: A Robust and Socially Supported Energy System
MMIP13 provides knowledge and innovations for an efficient and socially supported transition from the current predominantly fossil fuel-based energy system to a hybrid energy system by 2030, a climate-neutral electricity system by 2035, and a fully climate-neutral energy system by 2050 at local, regional, national, and Northwestern European scales. During and after this transition, reliability, security of supply, and safety should be maintained at the current level. Additionally, the transition should be widely supported by society, with considerations for fairness, costs, and spatial integration in the living environment.
Mission Achievement
MMIP13 delivers knowledge and innovations for an efficient transition towards the goals stated in the Mission. The program focuses on system challenges related to an integrated energy system. MMIP13 addresses these system challenges from economic, socio-cultural, legal, and technical perspectives. Our core tasks involve initiating, developing, setting up, and guiding knowledge and innovation programs and projects. This is done in collaboration with knowledge institutions, companies, and governments. We support these Public-Private (PPS'en) where we share knowledge and innovations.
Read more about MMIP13: een robuust gedragen energie systeem
Innovatieprogramma's MMIP13
Projects
Within the System Integration Program, there are various ongoing projects and research programs. Several notable examples are highlighted below.
The System Integration Program regularly publishes recent developments and knowledge gained from innovation projects, knowledge repositories, articles, and other publications. For an overview of all relevant and current news articles and announcements, click here.

How can we assist you?

We are here to help you with system integration in the energy sector, regardless of your specific question or the segment of the sector you operate in. Whether your organization is large or small, our team is ready to assist you with the following:

Our network: We are deeply connected within the sector, working with businesses, research institutions, and governments. By engaging with the Energy Top Sector, you become part of our network. We can connect you with relevant stakeholders, facilitate collaborations, and help form consortia with other organizations.
Our knowledge and expertise: We provide you with all the necessary information to make informed decisions. Through research, modeling, and comprehensive energy system analyses, we ensure you have access to accurate and up-to-date facts.
Our resources: The Topsector Energie encourages new initiatives by providing subsidies. If you are working on system innovations for the energy transition, there are various funding schemes you can apply for.
Our platform: If your project deserves special attention from the Topsector Energie System Integration team, or if you are developing a system solution that contributes to accelerating the energy transition, we would be delighted to showcase your work.

To further discuss your ideas and initiatives with one of the team members from the Topsector Energie System Integration, request an advisory meeting today and discover how the Topsector Energie can support you: systeemintegratie@topsectorenergie.nl
Learn more about the challenges, integrated approach, and effective coordination in the online brochure.